The interactive multimedia method that lets you learn how to play guitar very fast, play your favorite songs and compose your tracks!
---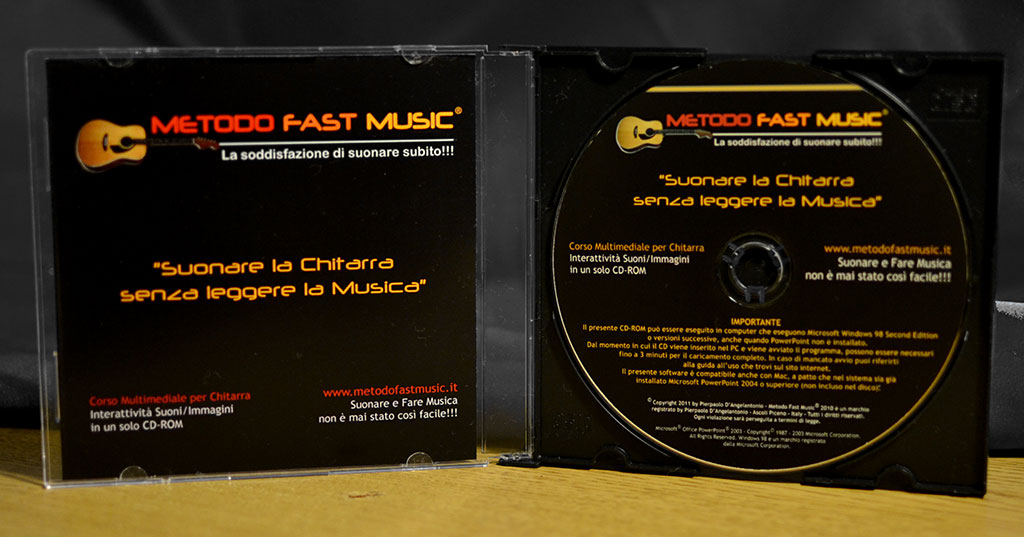 The Fast Music Method allows you to learn just what you need in a short time, effortless and having fun
Tune the guitar using the Tuner Software included free in the method.
Play without having to know music theory.
Know how to use your left hand fingers properly in the building and execution of each chord.
Learn picking and rhythm of your right hand (some easy learning exercises and a lot of audio examples of playing in different musical styles).
Interactivity with sounds and images for every chord of the C Major key and its "minor relative" A Minor.
Know the most common chord sequences in a song (secret trick that very few people know).
Learn quickly all the chords that you can build on the degrees of the Major Scale and the harmonic Minor Scale.
Listen to a lot of audio files that help you discover the secrets of modern music (250).
Choose the right chords for playing "by ear" and composing music.
Compose a modern music song.
---
If you have never studied music or if you just started without being able to play the music you love, this is the course for you. The Fast Music Method has been developed by making practical the topics covered, making the explanation of definitions and rules very simple and allowing anyone to learn how to play the guitar.